The Licel Si-Avalanche Photodiode Module consists of the detector head and the power supply unit. The APD module combines a Si/InGaAs-Avalanche Photodiode, TE cooler, temperature controller, preamplifier and XYZ positioner in a single compact module. APD and preamplifier are carefully shielded against RF and noise through the power lines. An external HV supply is included.
Air Cooled Si APD Module
Detector module based on Excelitas enhanced Si-Avalanche Photodiodes
features:
0.8, 1.0 or 3mm detector diameter
>80% QE @650 nm
up to 36 A/W responsivity @ 1060 nm
low noise - high gain preamplifier
integrated HV supply
integrated TE cooler and temperature controller,
Temp. stability better 0.5 K
integrated power supply
thread for 2 inch Thorlabs lens tubes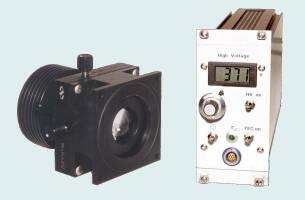 applications:
high sensitivity, high speed measurements @ 500 - 1100 nm
high dynamic range detection of near infrared signals
(Nd:YAG fundamental 1064nm)
lidar
fluorescence detection
particle counters
mounting:
Remote Control:
The APD can be remote controlled via Ethernet (
Remote control data sheet
). See the
Ethernet Connectivity
page for a list of available options.
Isolated digital interface
Starting from 2023 we ship for APD modules, which are integrated into detection systems and remote controllable with a isolated digital remote control to break ground loops.
They have a 6 pin Lemo connector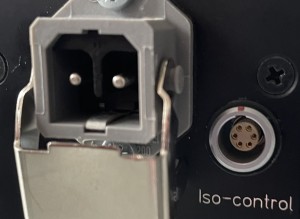 Analog interface
The analog remote control input is a good choice when the remote control is done by user hardware.
The cassette has 4 pin M8 sensor connector

Air Cooled InGaAs APD Module
The Licel InGaAs APD detector has an air cooled TEC package. The 500 µm square detector can be cooled down to -15°C and is packaged using the same form factor as our Si- APD module.
---
Back to
index